"Live in the questions, and gradually, and almost without noticing, you will enter the answers and live them also." – Rainer Maria Rilke
What does water sustainability look like?  How will we know when we get there?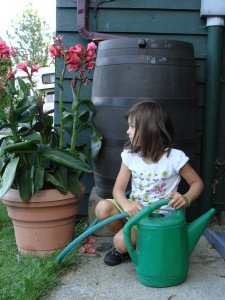 With climate now a moving target, sustainability – as a concept – may lend a false sense of future security.
These green pastures probably aren't a place we actually arrive – a utopia of living roofs, light rail, and urban agriculture. Instead, I've been trying to think of sustainability as adapting to whatever change happens – while protecting the systems of our little planet for those who come later.
"Resilience" captures the same idea – the capacity to rebound and rebuild after a forest fire, or like our immune systems, to keep us healthy in a world of germs.
For water management – like everything – to reach a state of readiness, we need to start with what we know, pursue the "known unknowns," and (hopefully) reveal the unknowns we've never considered.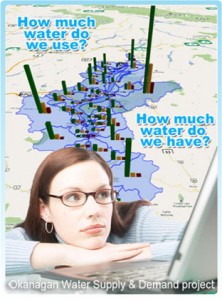 In this spirit, over the past six years, a group of agencies and researchers has undertaken a water supply and demand assessment of the Okanagan: looking for practical paths forward, so that decisions can be based on science, information gaps are uncovered, and we get a better idea of what to expect from climate change.
There is a lot of history. The Okanagan has had water shortages since irrigated agriculture arrived more than 100 years ago. In the past, we've taken a supply-side approach, building dams and diversions and drainage ditches. But if anything, the balancing act has become more difficult.
The challenge is the inexorability of change. More people come in, more fields are planted, and we start to recognize that fish want water too. Town councils ask, "Is there a real concern? Are we going to run out of water?" Continue reading →