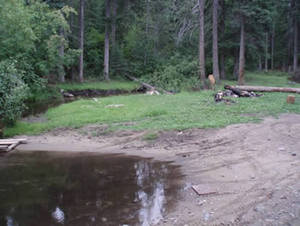 Most residents in the Okanagan Basin drink water from surface sources.
Our main potable water sources are mountain tributary streams and upper reservoirs, but streams and lakes in the valley bottom also provide drinking water.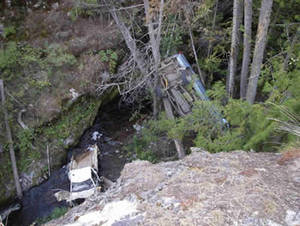 In general, the lake sources have good raw water quality, with low turbidity levels and excellent taste and odour.
Most of the tributary streams and upper reservoir water sources are unprotected and have problems with sediment (turbidity), colour, and organics. Turbidity is highest during spring freshet and is of most concern when combined with a high pathogen load in the watershed.
The health of our waters is directly affected by how we live on the land.
The vast majority of land in the upper watersheds of the Okanagan Basin is Crown land designated for "multiple uses", meaning that forestry, development, recreation, mining, and livestock grazing are permitted and often encouraged in community watersheds that are the source areas for public drinking water.
Local water suppliers do not have regulatory control over Crown land use in their source watersheds, and must rely on decisions made by other multiple levels of government.
Adequate wastewater treatment is also essential to clean water in the Okanagan Basin since treated effluent is discharged regionally into mainstem lakes and the Okanagan River. Wastewater treatment plants in the Okanagan are currently designed to treat nutrients and pathogens effectively and efficiently.
However, there is continual need for public reinvestment in this infrastructure to maintain the highest standards of treatment and to bring areas with old, failing septic systems onto community sewer systems where it is beneficial to do so. New information on emerging contaminants, such as endocrine disrupting chemicals and pharmaceuticals and personal care products require further study and may necessitate further wastewater treatment plant upgrades.
Source Water Protection Toolkit
The Source Water Protection Toolkit was developed in consultation with, and for, water utilities, local, provincial and First Nations government staff, conservation groups and water professionals. It is designed to simplify source protection planning and inspire a more holistic and collaborative approach to drinking water management. The OBWB hosted a webinar series in late 2021 to support the launch of the Toolkit.
For more information about the protection of drinking water sources please review the documents listed below (PDF files up to 8MB size).
Source Water Assessments
Source Water Protection
Leased Lots on Crown Land Surrounding Drinking Water Reservoirs