Welcome!
The 2022 Osoyoos Lake Water Science Forum "Nk'Mip (Osoyoos Lake) – the Heart of the Watershed" took place on October 27th – 29th 2022 in Osoyoos, B.C.
This short film provides highlights from the forum:
This is a unique international event, focused on the transboundary waters of Osoyoos Lake and its watershed.
Osoyoos is nestled within grasslands, highlands and mountains, and hosts the warmest lake in Canada – ensuring that you can experience and enjoy Osoyoos year-round. Each season has something beautiful to offer – experience it yourself and see why Osoyoos is the place to be! For more information about Osoyoos please visit: https://www.destinationosoyoos.com/
About
Theme: "Bridging Indigenous and Western approaches to Knowledge, Science and Management"
The Osoyoos Lake Water Science Forum (OLWSF) is presented in partnership with the Osoyoos Indian Band and the Okanagan Nation Alliance, with particular emphasis on bridging Western and Indigenous approaches to water and watershed management.
This is the fourth edition of the conference (previous conferences were held in 2007, 2011 and 2015) and in keeping with the title and theme, the event will be facilitated by members of the Syilx (Okanagan) nation. The program has been designed in a way that participants will have time to reflect on the scientific information presented along with the Indigenous approaches that are introduced as well.
The OLWSF provides an opportunity for residents of the Okanogan/Okanagan watershed and the wider community to learn about water management and ecological health issues of importance to Osoyoos Lake and the broader transboundary watershed. In addition, resource managers and stakeholders are invited to share issues of concern and identify common goals and challenges, and promote transboundary stewardship of this valuable lake and the ecosystem it supports.
A report summarizing the key points made by panelists and audience members at the forum will be published.
This work will provide a lasting record of the event to be a source of information on issues and conditions in the transboundary Okanagan/Okanogan watershed – a reference point for future activities and actions aimed at improving the state of the watershed and/or public knowledge to promote increased engagement on collaborative watershed management.
The Syilx Nation
The Syilx Okanagan People's territory is a diverse and beautiful landscape of deserts and lakes, alpine forests and endangered grasslands that extends over approximately 69,000 square kilometers.
The northern area of this territory is close to the area of Mica Creek, just north of modern day Revelstoke, BC, and the eastern boundary is between Kaslo and Kootenay Lakes. The southern boundary extends to the vicinity of Wilbur, Washington and the western border extends into the Nicola Valley.
Program
Download the Program Overview (PDF)
Download the full Program (PDF)

Speakers

Keynote Presenters
Tessa Terbasket, Okanagan Nation Alliance
Brian Holmes, Upper Nicola Valley
Gwen Bridge, Gwen Bridge Consulting
Myrle Ballard, Environment and Climate Change Canada – University of Manitoba
Brian Guy, Associated Environmental Consulting
Session 1: Nk'Mip (Osoyoos Lake) Management
Craig Jordan, Washington State Department of Ecology
Jeremy Fyke, Environment and Climate Change Canada
Session 2: Climate Change
Sarah North, Northwest Hydraulic Consultants
Sven Cowan, Quantum Spatial Consulting
Tom Tebb, Washington State Department of Ecology
Session 3: Watershed Influences
Sheena Spencer, Ministry of Forests and UBC Okanagan
Tina Deenik, UBC Okanagan
Ryan Cope, Seven in the Ocean
Session 4: Responsibility Planning
Tessa Terbasket, Okanagan Nation Alliance & Scott Boswell, Okanagan Collaborative Conservation Program
Merrell Ann Phare & Lance Yohe, International Joint Commission
Session 5: Fisheries Restoration
John Arterburn, Confederated Tribes of the Colville Reservation
Chris Fisher, United Tribes Technical College
Kari Alex, Okanagan Nation Alliance
Natasha Lukey, Okanagan Nation Alliance
Session 6: Water Quality
Heather Larratt, Larratt Aquatic Consulting
Lucie Thompson, Ministry of Environment and Climate Change Strategy
Samantha Pham, Okanagan Nation Alliance
Facilitators
Kelly Terbasket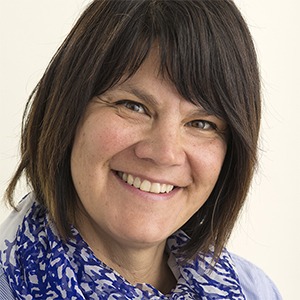 Kelly Terbasket is the Program Director of IndigenEYEZ. Kelly has a Bachelor of Social Work from the University of Victoria and an extensive background working in Indigenous community development for over 30 years in regional and provincial positions, including at Health Canada and with her own band and Nation. She is also a Certified Executive Coach (Royal Roads University) and trained in Creative Facilitation through Partners for Youth Empowerment (PYE Global). She has been passionate about the arts her whole life as a means of self-expression.
Through her community development work, Kelly became fascinated by systems change and barriers to change. She identified fragmented relationships and lateral violence as a key barrier to systems change and founded IndigenEYEZ to better support Indigenous community members who are champions of change. Drawing on her training in coaching and arts-based facilitation, and using Indigenous frameworks for change, IndigenEYEZ runs innovative Indigenous leadership training programs and youth camps that repair fragmented relationships and transform lateral violence into lateral liberation.
As a mixed-heritage woman Kelly has been bridging very distinct worlds all her life – reconciling and weaving together the strengths of her Indigenous and European ancestry. She is a top connector and relationship builder at a time in history when deeper connections to self, each other, and the land are critically needed. She lives in her family's ancestral home on the Blind Creek Reserve in Syilx territory in the South Okanagan-Similkameen.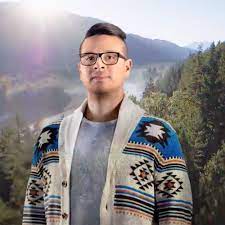 Aaron Derrickson
Aaron is a proud Syilx Father of two beautiful baby boys, a husband to Catherine, a mentor to youth in the Westbank First Nation community and within the Okanagan-Syilx Nation, a self-proclaimed comedian and a dedicated community leader.
As a consultant with over 16 years of experience in facilitation and public speaking, Aaron has served the Syilx nation in educational endeavours by contributing meaningful programming and workshops.
He currently has two University degrees from UBC-Okanagan, a Bachelor of Arts, with a history major and a French minor, and a Bachelor of Education in French.
Aaron is currently pursuing his Ph.D at UBC Okanagan in Interdisciplinary Graduate Studies, where he is employed in multiple research positions. His research entails Leadership and Governance from a Syilx perspective, based on Ceptiklw (oral legends). He believes that by living out the principles found in oral traditions, the Syilx can revitalize their communities.
Venues
Welcoming Reception will be hosted at the spectacular Nk'Mip Desert Cultural Centre on October 27th (https://nkmipdesert.com/)
Conference on the 28th and 29th will be held at the Sonora Centre in Osoyoos (8505 68 Avenue, Osoyoos)
On Friday night the WaterWays exhibition will be launched at the newly renovated Osoyoos Museum followed by a reception.

Contact
For more information about Osoyoos, including how to get here and where to stay, please visit Destination Osoyoos – official website, Interactive Map and Visitor Guide.
For more information about this conference, please contact Forum Coordinator Carolina Restrepo-Tamayo at [email protected]

Thanks to all our Partners, Sponsors, and Funders
Partners:
Osoyoos Indian Band
Okanagan Nation Alliance
OBWB – Okanagan WaterWise
Funders:
International Joint Commission
International Osoyoos Lake Board of Control
Okanagan Basin Water Board
Town of Osoyoos
City of Oroville
U.S. Geological Survey
Washington State Department of Ecology
Environment and Climate Change Canada
U.S. Army Corps of Engineers
B.C. Ministry of Forests, Lands, Natural Resource Operations and Rural Development
Regional District of Okanagan-Similkameen
Confederated Tribes of the Colville Reservation
Osoyoos Lake Water Quality Society
Real Estate Foundation of B.C.
Sponsors:
True Consulting
Associated Environmental Consulting
Hoskin Scientific
Northwest Hydraulic Consultants