Welcome!
The 2022 Osoyoos Lake Water Science Forum "Osoyoos Lake – the Heart of the Watershed" will be held April 28th-30th, 2022 at the Sonora Centre, Osoyoos, B.C. This is a unique international event, focused on the transboundary waters of Osoyoos Lake and its watershed.
About
Theme:
Bridging Indigenous and Western approaches to Knowledge, Science and Management
The forum will be hosted in partnership with the Osoyoos Indian Band and the Okanagan Nation Alliance, with particular emphasis on bridging Western and Indigenous approaches to water and watershed management.
Posters
CALL FOR POSTERS SUBMISSION DEADLINE December 1, 2021 (Download as PDF)
Poster Session Overview:
An opportunity is available for participants in the Osoyoos Lake Water Science Forum (OLWSF) 2022 to present ongoing projects/new work in a poster session on April 29th and 30th.
Poster presenters are expected to bring their printed posters and handouts (if desired) and stay during the poster sessions. Attendees will browse among the posters and speak directly with the presenters, during breaks and lunch time during the 2-day forum. Thus, the posters session is intended to be informal and conversational.
Posters Submission Request:
If you are interested in presenting a poster at OLWSSF 2022, please contact the Forum Coordinator Carolina Restrepo-Tamayo at [email protected] with the subject "OLWSF Poster" on or before DECEMBER 1ST 2021.
Your submission must include:
The poster title;
The authors and their affiliations; and
a 300 word (maximum) abstract
Posters should report findings relevant to the Okanagan/Okanogan watershed, and ideally be focused on Osoyoos Lake.
The Forum Program Committee will evaluate poster submissions received by the deadline, and invite successful authors to prepare and present a poster at the forum.
Poster presenters are invited to join the Forum welcoming reception on April 28th.
Topics of Interest – Examples:
Indigenous water/watershed management
Invasive aquatic species
Biodiversity
Water conservation
Water quality and supply
Climate variation
Drought management
Fisheries recovery
Environmental restoration
Fish tissue contaminant testing
Groundwater
Poster Guidelines:
The suggested poster size is the standard (36 in x 48 in or 118 cm x 157 cm) and they may be handmade or printed. If you have any questions in relation to the poster sizes please contact the forum coordinator at [email protected]
Handout Guidelines:
Each poster presenter is invited to provide an accompanying handout for distribution (maximum 2 pages). Handouts should include the following information:
Contact Information: Name of Presenter(s), Affiliated Organization/ Agency Location
Topics of Focus
Description of the Subject (process, methods)
Evaluation and Outcomes (i.e. observations, key findings, anecdotes, etc.)
Funds, Resources (human, financial, institutional) of the project
No Extra Participation Fee:
Participation in the poster session is included in the conference fee. Registration for the forum is not open yet but if you want to save your spot contact Carolina Restrepo.
Program
Coming soon!

Speakers

Coming soon!

Facilitators
Kelly Terbasket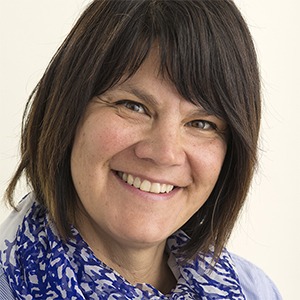 Kelly Terbasket is the Program Director of IndigenEYEZ. Kelly has a Bachelor of Social Work from the University of Victoria and an extensive background working in Indigenous community development for over 30 years in regional and provincial positions, including at Health Canada and with her own band and Nation. She is also a Certified Executive Coach (Royal Roads University) and trained in Creative Facilitation through Partners for Youth Empowerment (PYE Global). She has been passionate about the arts her whole life as a means of self-expression.
Through her community development work, Kelly became fascinated by systems change and barriers to change. She identified fragmented relationships and lateral violence as a key barrier to systems change and founded IndigenEYEZ to better support Indigenous community members who are champions of change. Drawing on her training in coaching and arts-based facilitation, and using Indigenous frameworks for change, IndigenEYEZ runs innovative Indigenous leadership training programs and youth camps that repair fragmented relationships and transform lateral violence into lateral liberation.
As a mixed-heritage woman Kelly has been bridging very distinct worlds all her life – reconciling and weaving together the strengths of her Indigenous and European ancestry. She is a top connector and relationship builder at a time in history when deeper connections to self, each other, and the land are critically needed. She lives in her family's ancestral home on the Blind Creek Reserve in Syilx territory in the South Okanagan-Similkameen.
Registration
Coming soon!
Venues
Reception will be hosted at the Nk'Mip Desert Cultural Centre (https://nkmipdesert.com/)
Conference will be held at the Sonora Centre in Osoyoos (8505 68 Avenue, Osoyoos)
Field trip – details TBA
Contact
For more information about Osoyoos, including how to get here and where to stay, please visit Destination Osoyoos – official website, Interactive Map and Visitor Guide.
For more information about this conference, please contact Forum Coordinator Carolina Restrepo-Tamayo at [email protected]
Partners, Sponsors, and Funders
Osoyoos Indian Band
Okanagan Nation Alliance
International Joint Commission
International Osoyoos Lake Board of Control
Okanagan Basin Water Board
Town of Osoyoos
City of Oroville
US Geological Survey
WA Department of Ecology
Environment and Climate Change Canada
US Army Corps of Engineers
B.C. Ministry of Forests, Lands, Natural Resource Operations and Rural Development
Regional District of Okanagan-Similkameen
Confederated Tribes of the Colville Reservation
Osoyoos Lake Water Quality Society
Real Estate Foundation of B.C.