Welcome!
The 2022 Osoyoos Lake Water Science Forum "Nk'Mip (Osoyoos Lake) – the Heart of the Watershed" is taking place in Osoyoos, British Columbia on October 27th – 29th 2022 at the Sonora Centre, Osoyoos, B.C.
This is a unique international event, focused on the transboundary waters of Osoyoos Lake and its watershed.
Osoyoos is nestled within grasslands, highlands and mountains, and hosts the warmest lake in Canada – ensuring that you can experience and enjoy Osoyoos year-round. Each season has something beautiful to offer – experience it yourself and see why Osoyoos is the place to be! For more information about Osoyoos please visit: https://www.destinationosoyoos.com/
About
Theme: "Bridging Indigenous and Western approaches to Knowledge, Science and Management"
The forum will be hosted in partnership with the Osoyoos Indian Band and the Okanagan Nation Alliance, with particular emphasis on bridging Western and Indigenous approaches to water and watershed management.
This is the fourth edition of the conference (previous conferences were held in 2007, 2011 and 2015), and along with the title and theme, the idea of this one is to build on Indigenous and Western approaches to knowledge, science and management, the event will be facilitated by members of the Okanagan Nation Alliance. The program has been designed in a way that participants will have time to reflect on the scientific information presented along with the Indigenous approached that are introduced as well.
The OLWSF provides an opportunity for residents of the Okanogan/Okanagan watershed and the public in general to learn about water management and ecological health issues of importance to Osoyoos Lake and the broader transboundary watershed. In addition, for resource managers and stakeholders to share issues of concern and identify common goals and challenges, and to promote transboundary stewardship of this valuable lake and the ecosystem it supports.
A report summarizing the key points made by panelists and audience members at the forum will be published.
This work will provide a lasting record of the event; a source of information on issues and conditions in the transboundary Okanagan/Okanogan watershed as presented and discussed during the event, a reference point for future activities and actions aimed at improving the state of the watershed and/or public knowledge of key issues and information to promote increased engagement on collaborative watershed management.
The Syilx Nation
The Syilx Okanagan People's territory is a diverse and beautiful landscape of deserts and lakes, alpine forests and endangered grasslands that extends over approximately 69,000 square kilometers.
The northern area of this territory was close to the area of Mica Creek, just north of modern day Revelstoke, BC, and the eastern boundary was between Kaslo and Kootenay Lakes. The southern boundary extended to the vicinity of Wilbur, Washington and the western border extended into the Nicola Valley.
Posters
CALL FOR POSTERS: SUBMISSION DEADLINE September 30, 2022 – Download as PDF
Poster Session Overview:
An opportunity is available for participants in the Osoyoos Lake Water Science Forum (OLWSF) 2022 to present ongoing projects/new work in a poster session on October 28 and 29, 2022. Poster presenters are expected to bring their printed posters and handouts (if desired) and stay during the poster sessions. Attendees will browse among the posters and speak directly with the presenters, during breaks and lunch time during the 2-day forum. Thus, the posters session is intended to be informal and conversational.
Posters Submission Request:
If you are interested in presenting a poster at OLWSSF 2022, please contact the Forum Coordinator Carolina Restrepo-Tamayo at [email protected] with the subject "OLWSF Poster" on or before SEPTEMBER 30TH 2022.
Your submission must include:
The poster title;
The authors and their affiliations; and
a 300 word (maximum) abstract
Posters should report findings relevant to the Okanagan/Okanogan watershed, and ideally be focused on Osoyoos Lake.
The Forum Program Committee will evaluate poster submissions received by the deadline, and invite successful authors to prepare and present a poster at the forum.
Poster presenters are invited to join the Forum welcoming reception on October 27th.
Topics of Interest – Examples:
Indigenous water/watershed management
Invasive aquatic species
Biodiversity
Water conservation
Water quality and supply
Climate variation
Drought management
Fisheries recovery
Environmental restoration
Fish tissue contaminant testing
Groundwater
Poster Guidelines:
The suggested poster size is the standard (36 in x 48 in or 118 cm x 157 cm) and they may be handmade or printed. If you have any questions in relation to the poster sizes please contact the forum coordinator at [email protected]
Handout Guidelines:
Each poster presenter is invited to provide an accompanying handout for distribution (maximum 2 pages). Handouts should include the following information:
Contact Information: Name of Presenter(s), Affiliated Organization/ Agency Location
Topics of Focus
Description of the Subject (process, methods)
Evaluation and Outcomes (i.e. observations, key findings, anecdotes, etc.)
Funds, Resources (human, financial, institutional) of the project
No Extra Participation Fee:
Participation in the poster session is included in the conference fee. Registration for the forum is not open yet but if you want to save your spot contact Carolina Restrepo.
Program
Day 1
The Forum will begin on Thursday, October 27th and the two main activities for the opening day will be:
Field trips:
In the afternoon participants can choose to attend one of 3 field trips*:
Boat trip to salmon sampling location in Osoyoos Lake
Excursion to Spotted Lake
Excursion to Haynes Point
* Field trips will be guided by experts from the Okanagan Indian Band and the Osoyoos Lake Water Quality Society.
* Transportation to field trip locations will be provided.
Welcoming reception:
The award-winning architecture of the NK'Mip Desert Cultural Centre offers the perfect venue for the opening of our conference.

The program for the reception will include:
Welcoming remarks
Conference Theme Introduction
Political remarks
Honouring Kym Hyatt
Wine and Cheese social
Days 2 and 3:
Hosted at the Sonora Centre. Day 2 will open with a conference overview, goals and theme that will set the stage for participants. Each day will begin with a keynote presentation followed by sessions in topics such as:
Introduction to Indigenous Approaches
Osoyoos Lake Management
Climate Change
Fisheries Restoration
Watershed Influences
Water Quality
OLRS Modernization among others…
Day 2 we will close with an Expert panel that will discuss the first day of sessions.
Day 3 we will close with a Youth panel that will share their opinions on the conference content, followed by a conference summary presented by Bob Sandford.

Speakers


United Tribes Technical College
Facilitators
Kelly Terbasket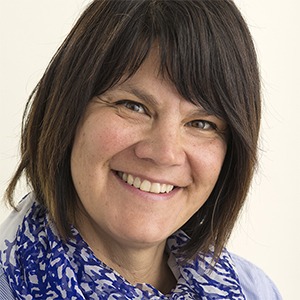 Kelly Terbasket is the Program Director of IndigenEYEZ. Kelly has a Bachelor of Social Work from the University of Victoria and an extensive background working in Indigenous community development for over 30 years in regional and provincial positions, including at Health Canada and with her own band and Nation. She is also a Certified Executive Coach (Royal Roads University) and trained in Creative Facilitation through Partners for Youth Empowerment (PYE Global). She has been passionate about the arts her whole life as a means of self-expression.
Through her community development work, Kelly became fascinated by systems change and barriers to change. She identified fragmented relationships and lateral violence as a key barrier to systems change and founded IndigenEYEZ to better support Indigenous community members who are champions of change. Drawing on her training in coaching and arts-based facilitation, and using Indigenous frameworks for change, IndigenEYEZ runs innovative Indigenous leadership training programs and youth camps that repair fragmented relationships and transform lateral violence into lateral liberation.
As a mixed-heritage woman Kelly has been bridging very distinct worlds all her life – reconciling and weaving together the strengths of her Indigenous and European ancestry. She is a top connector and relationship builder at a time in history when deeper connections to self, each other, and the land are critically needed. She lives in her family's ancestral home on the Blind Creek Reserve in Syilx territory in the South Okanagan-Similkameen.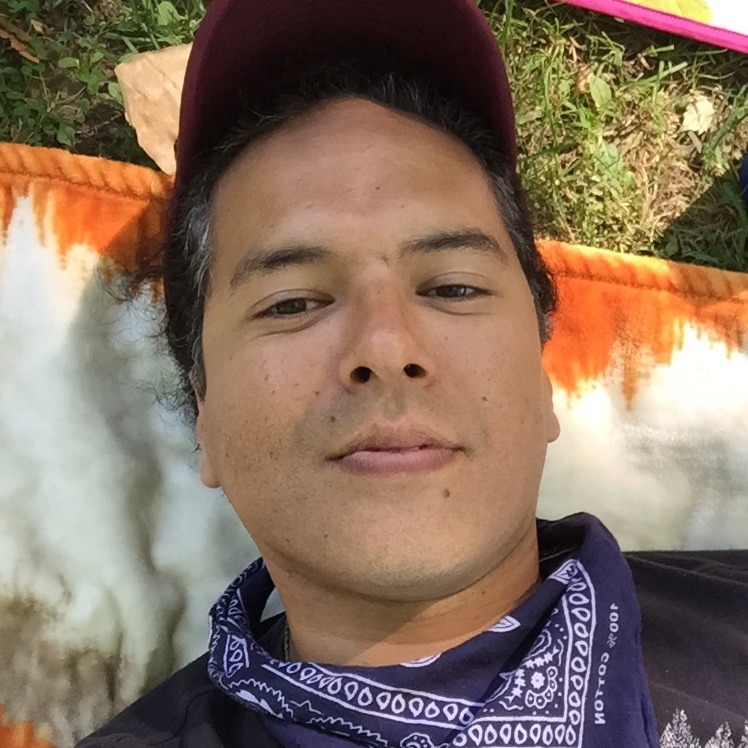 Allan Thomas Lindley (Syilx, Nlaka'pamux, Mistawsis Cree)
Pronouns: they/them/theirs
(they/them/their pro-nouns, sometimes he) is Syilx, Nlaka'pamux, and Mistawsis Cree First Nations from the Nicola Valley in Merritt BC. Allan is a member of the Upper Nicola Band (Quilchena), which is a part of the Okanagan Nation.
Allan is a part of the IndigenEYEZ facilitator community and has worked for RainCity Housing and Support Society in the DTES of Vancouver since 2009 where they are currently the Manager of Indigenous Services.
RainCity Housing works at housing and social-inclusion, justice and equity for people who are experiencing or are at-risk of being homeless; who are under-resourced, living with addictions, and/or navigating mental-wellness.
Registration
CLICK HERE to REGISTER for OLWSF2022
Early Bird Registration starts June 30
The OLWSF 2022 is an in-person event.
Registration for the full 3-day event includes:
Field trip of your choice on October 27th in the early afternoon
Welcoming reception on October 27th at NK'MIP Desert Cultural Centre
Breakfasts, snacks and lunches on October 28th and 29th during the conference
WaterWays exhibition launch and reception on October 28th at 5 PM at the Osoyoos & District Museum and Archives
Attendance to all the presentations and events hosted at the Sonora Centre
If you can't attend the full conference, please refer to the table below for registration alternatives:
*Events on the 27th are free for all participants – please register
Registration Type
Cost

Field Trip




Oct. 27*

Welcoming Reception


Oct. 27*

Meals & Attendance
Oct. 28
WaterWays Reception
Oct. 28
Meals & Attendance
Oct. 29
First Nations members
free

√

√

√
√
√
Full Conference – Residents of Osoyoos, Oroville and Oliver
$35

√

√

√
√
√
Full Conference – Non Residents – Early Bird (ends September 27th)
$50

√

√

√
√
√
Full Conference – Non Residents – after September 27th
$75

√

√

√
√
√
October 28th only – Residents of Osoyoos, Oroville and Oliver
$20

√

√

√
√
October 28th only – Non Residents
$40

√

√

√
√
October 29th only – Residents of Osoyoos, Oroville and Oliver
$20

√

√

√
October 29th only – Non Residents
$40

√

√

√
Students
free

√

√

√
√
√
Speakers
free

√

√

√
√
√
Early Bird Registration June 30 – September 27
CLICK HERE to REGISTER for OLWSF2022
Early Bird Registration starts June 30
Venues
Welcoming Reception will be hosted at the spectacular Nk'Mip Desert Cultural Centre on October 27th (https://nkmipdesert.com/)
Conference on the 28th and 29th will be held at the Sonora Centre in Osoyoos (8505 68 Avenue, Osoyoos)
On Friday night the WaterWays exhibition will be launched at the newly renovated Osoyoos Museum followed by a reception.
Hotels
We have agreements with the following hotels for your stay:
Watermark Beach Resort
Located at 15 Park Pl, Osoyoos about 4 blocks away from the Sonora Centre where days 2 and 3 of the conference are held. For more information about the hotel, please visit https://www.watermarkbeachresort.com/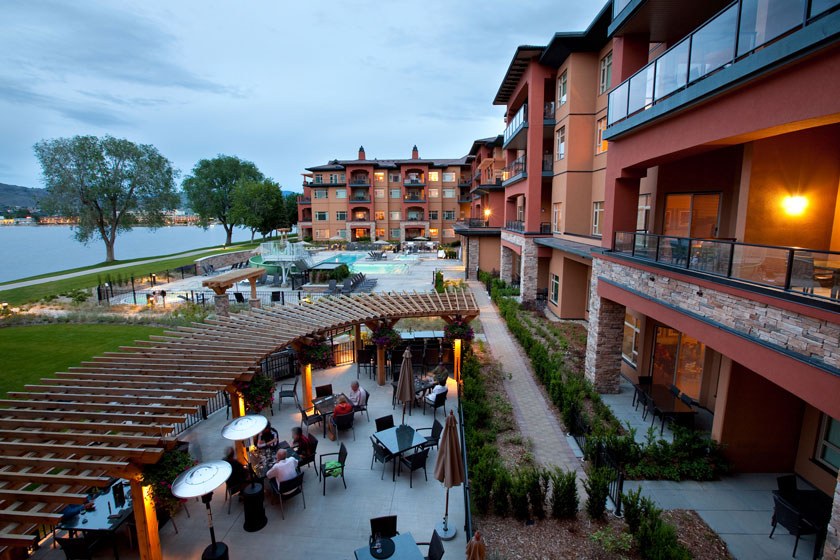 Group rates are offered for bookings between October 26th and October 29th for minimum 2 nights.
PLEASE MAKE YOUR RESERVATIONS BY SEPTEMBER 27TH
GUEST SUITES:
1-Bedroom City View Suite $170.00
1-Bedroom Lake View Suite $215.00
2-Bedroom City View Suite $233.00
2-Bedroom Lake View Suite $260.00
2-Bedroom Lake View Suite -Corner $278.00
2-Bedroom Villa Suite $287.00
Guest suite rates are net/non-commissionable per night, per suite, based on single or double occupancy.
Additional guest(s) are $30.00 per guest, per night.
Children 16 and under stay free in each suite provided 2 adults are registered and no additional bedding is required.
Minimum stay: 2-nights; Shoulder & Peak Seasons when booking involves a Friday or Saturday.
Watermark is a member of the Ecobase Certified Program. A $2.00 + GST Eco Fee will be added to your room charge per night
Maximum occupancy in a 1-Bedroom Suite is 4 guests; 2-Bedroom Suite is 6 guests.
Applicable taxes are 16%.
1st night suite + tax is required at time of reservation to confirm all booking requests.
Rooms are based on availability. No guest suites are being held.
FOR RESERVATIONS: Please call Watermark Beach Resort 1-888-755-3480 or e-mail [email protected] and reference Booking ID Code #4371
CANCELLATION POLICY: Within 2-days prior to arrival, cancellation penalty is 100% of initial deposit paid representing lost revenue. If a guest fails to show this is regarded as a cancellation and 100% room & tax will apply. Early check outs will be responsible for full charges of original reservation.
Spirit Ridge at NK-MIP Beach resort
Located at 1200 Rancher Creek Road, Osoyoos, about 7 min drive or 40 min walk away from the Sonora Centre. The Welcoming reception on October 27th will take place at the Desert Cultural Centre located at the hotel. If you don't have a car, we will have buses transporting the participants to and from the Sonora Centre.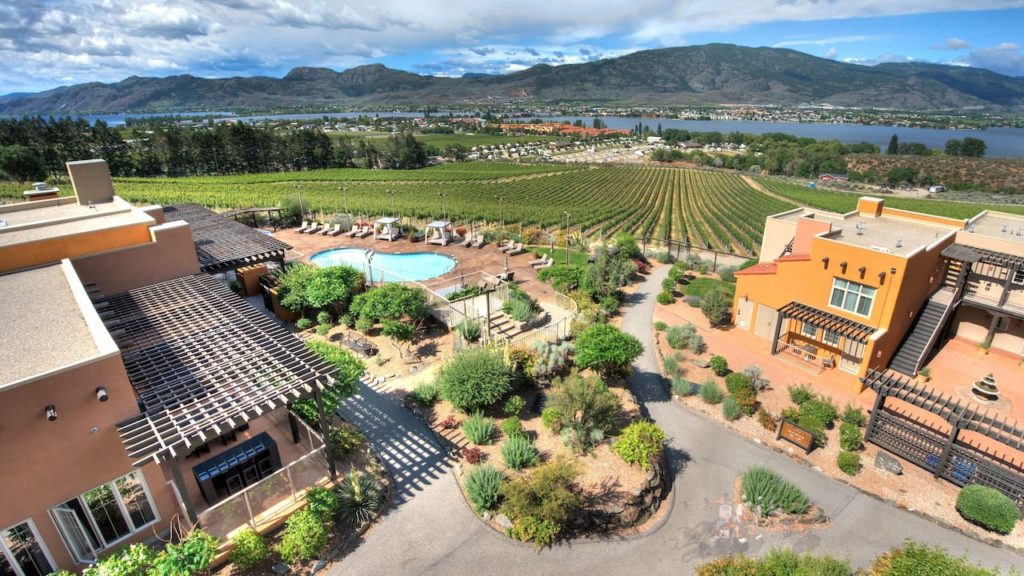 For more information about the hotel, please visit https://www.hyatt.com/en-US/hotel/canada/spirit-ridge/ylwub
Group rates are offered for bookings between October 27th and October 29th.
PLEASE MAKE YOUR RESERVATIONS BY AUGUST 27TH
GUEST SUITES:
1-Bedroom Condo with 2 queen beds
GUEST ROOM RATES
Hotel confirms the following Guest Room Rates:
| | | | | | |
| --- | --- | --- | --- | --- | --- |
| Room Type | Block Type | Single Rate | Double Rate | Triple Rate | Quad Rate |
| 1 BDRM CONDO-2 QN BEDS | Group | $199.00 | $199.00 | $224.00 | $249.00 |
The Guest Room Rates are quoted exclusive of any applicable taxes (which are currently 16.00%), applicable service fees, and/or Hotel-specific fees in effect at the time of the Event.
FOR RESERVATIONS: Please use the following link: https://www.hyatt.com/en-US/group-booking/YLWUB/G-OLWS
For any question or problem, please contact Carolina Restrepo-Tamayo at [email protected]

Contact
For more information about Osoyoos, including how to get here and where to stay, please visit Destination Osoyoos – official website, Interactive Map and Visitor Guide.
For more information about this conference, please contact Forum Coordinator Carolina Restrepo-Tamayo at [email protected]

Thanks to all our Partners, Sponsors, and Funders
Partners:
Osoyoos Indian Band
Okanagan Nation Alliance
Funders:
International Joint Commission
International Osoyoos Lake Board of Control
Okanagan Basin Water Board
Town of Osoyoos
City of Oroville
US Geological Survey
WA Department of Ecology
Environment and Climate Change Canada
US Army Corps of Engineers
B.C. Ministry of Forests, Lands, Natural Resource Operations and Rural Development
Regional District of Okanagan-Similkameen
Confederated Tribes of the Colville Reservation
Osoyoos Lake Water Quality Society
Real Estate Foundation of B.C.
Sponsors:
True Consulting
Quantum Consulting
Associated Environmental Consulting
Hoskin
Trout Consulting