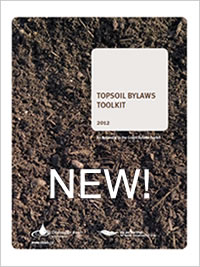 The Topsoil Bylaws Toolkit is a companion to the OBWB's Groundwater Bylaws Toolkit and a supplement to the Green Bylaws Toolkit (www.greenbylaws.ca).
This new Toolkit was developed to give local governments practical tools that support smart topsoil policies.
For more information and to download the Toolkit, click here.
For the news release, click here.