July Weather Report
Comparison with 2015:
This year had a much more generous snow pack, but both years had a much earlier snowmelt than average. This may cause problems with late summer streamflows.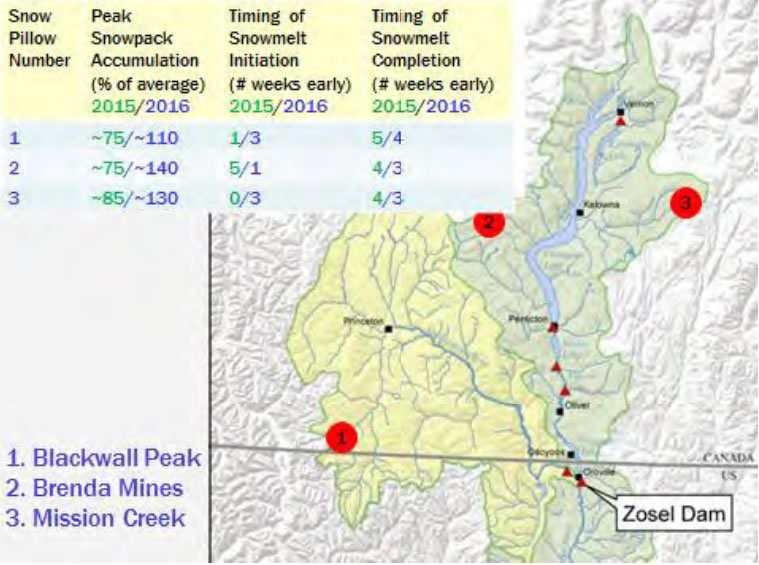 Okanagan Lake Levels:
Okanagan Lake levels are above average because of our generous snowpack, and the operator in Penticton will be releasing water steadily through the summer to bring it to the target levels (approximately the average shown on the chart). The high lake levels will help relieve water deficits down stream.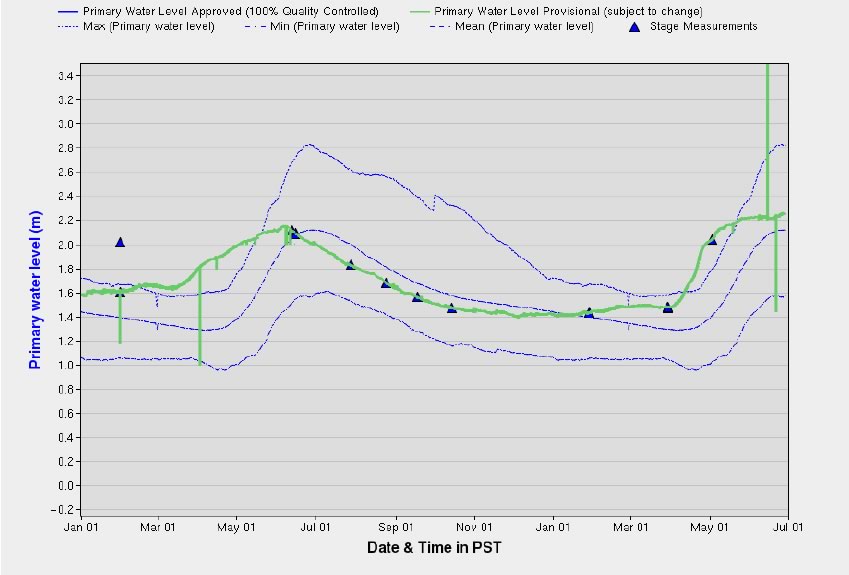 Current Drought Conditions – Level 2
According to the BC River Forecast Centre, most of the province is still "DRY," based on precipitation and stream flows. As of June 28, the east coast of Vancouver Island is now in Level 4 drought. Drought information is updated weekly, on the BC Drought Information Site.
Some streams in the Okanagan that were flowing below average last month (and last week!) are recovered this week, due to the June rains and where they fall, but levels change rapidly. Stream conditions are a major factor in the declared drought condition.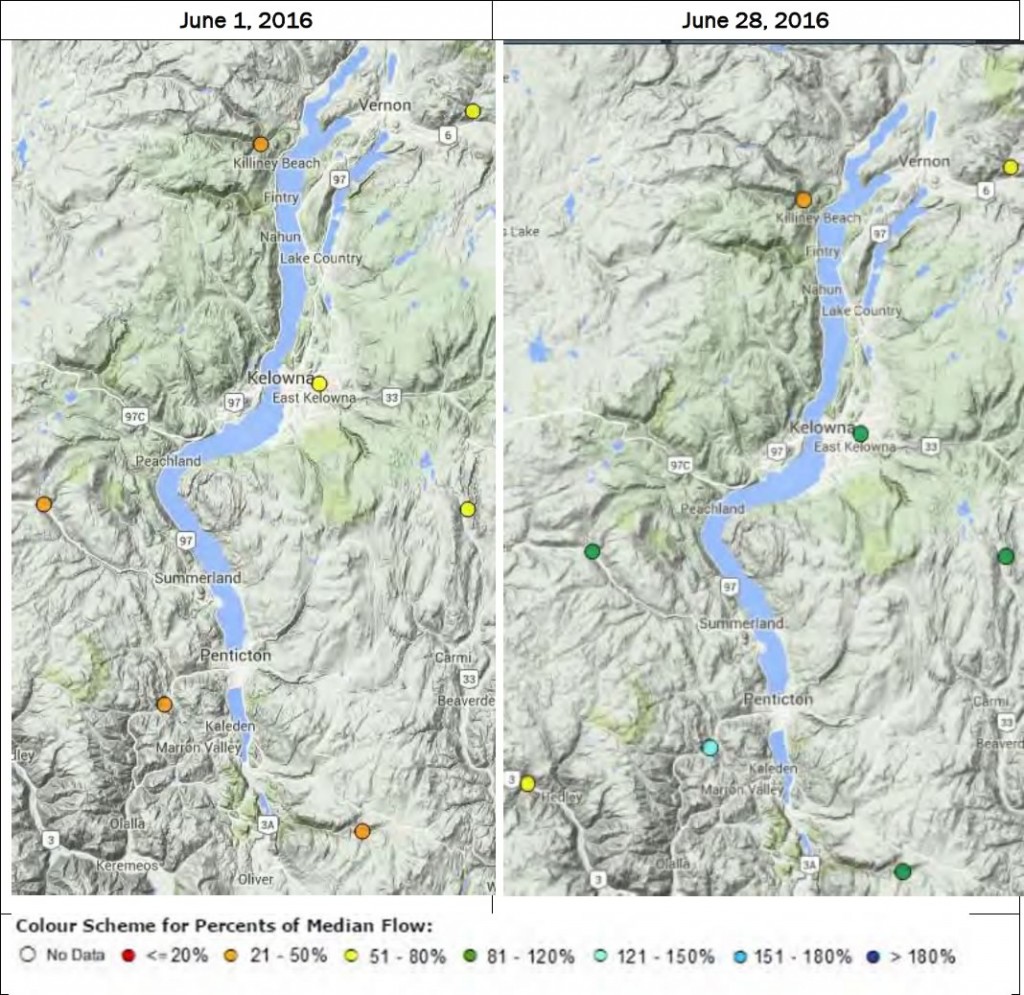 Summer temperatures:
Precipitation in the summer is very difficult to forecast, because often it comes from thunder clouds that form due to local conditions, release a burst of rain, and are gone. Temperature is much more accurate to forecast some time ahead. According to Environment Canada, the forecast is for continuing warmer than normal temperatures this summer. This is from a webinar given by ECCC staff two weeks ago. Warm temperatures will increase evaporation rates.