Okanagan snow packs are still slightly below average.
As of March 22, the Mission Creek and Brenda Mines snow pillows were 80% of normal. All indications are that we should expect a relatively "normal" or average water year.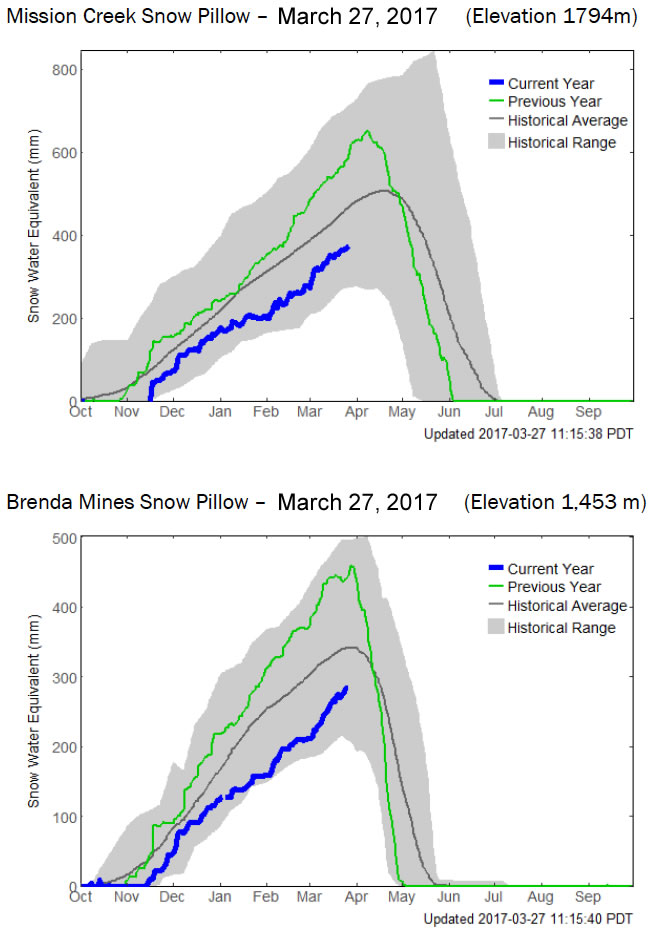 In 2015 and 2016 we had very early melts, and that will be something to look for in 2017.
Globally, it was another year of record-breaking heat, especially in the Arctic, but in western Canada the jet stream has kept us cool.