As of March 23, the Okanagan's average snow pillow level was 129% of normal for the watershed.
According to the Province of B.C.'s snow conditions commentary: "By Late-March approximately 90% of the annual snow pack has accumulated. With another 3-6 weeks of accumulation still to come, changes to the snow pack are possible. Historically, April is an unpredictable month regarding snow pack. If the weather becomes very warm, the snow pack begins melting and lowers the risk of flooding later in May and June. If the weather remains relatively cold and stormy, the snow pack can still increase considerably."

The province continues to draw down Okanagan Lake levels through releases into the Okanagan River channel, in anticipation of a larger than normal freshet.
Realtime hydrometric data for Okanagan Lake at Kelowna – March 30, 2020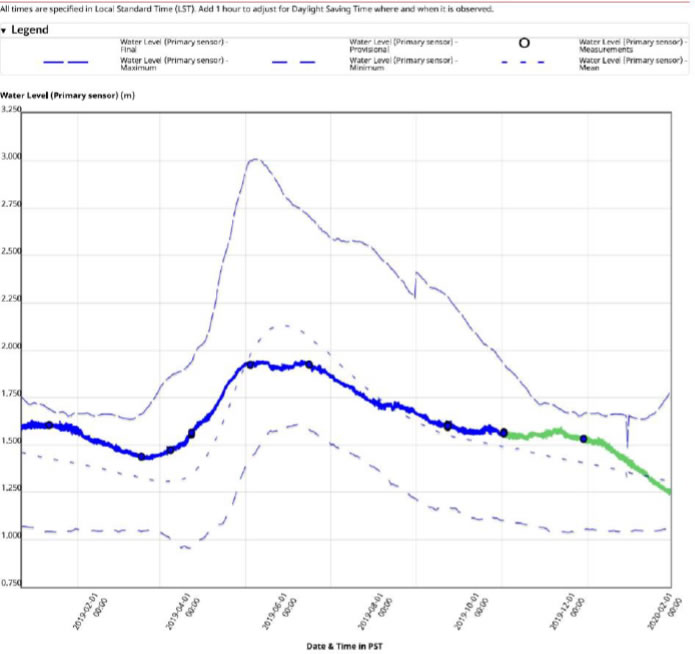 Mission Creek snow pillow – March 30, 2020 (143% of normal on March 23)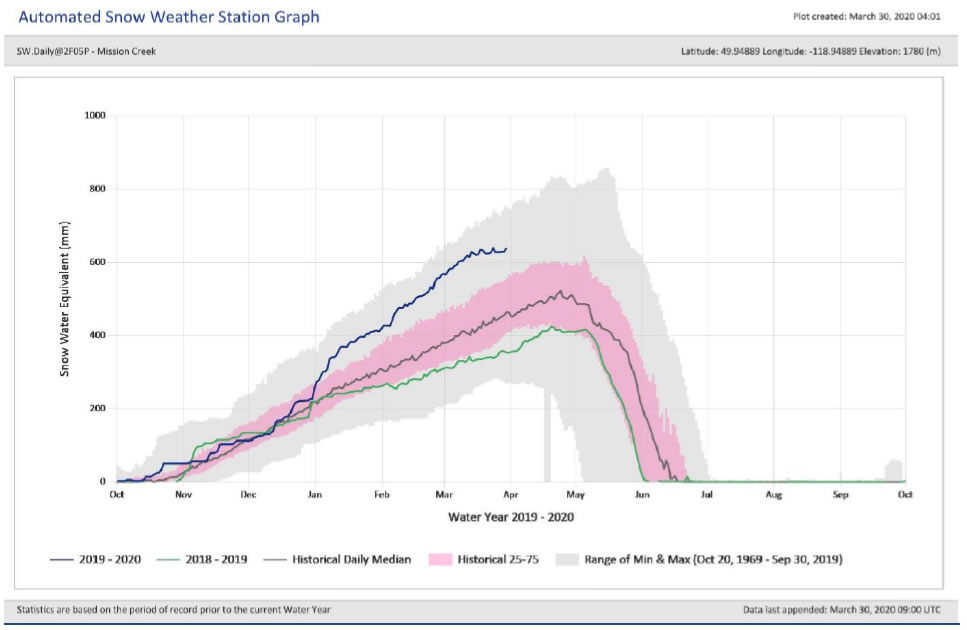 Brenda Mine snow pillow – March 30, 2020 (95% of normal on March 23)