The Mission Creek and Brenda Mines snow pillows have mostly tracked the historical averages for snow-water, but were boosted by all the January precipitation.
It's interesting to compare this year's snow (blue line) with last year's snow (green line).
In 2017, many water managers were concerned we were going into a drought year (in fact, we had both flood and drought).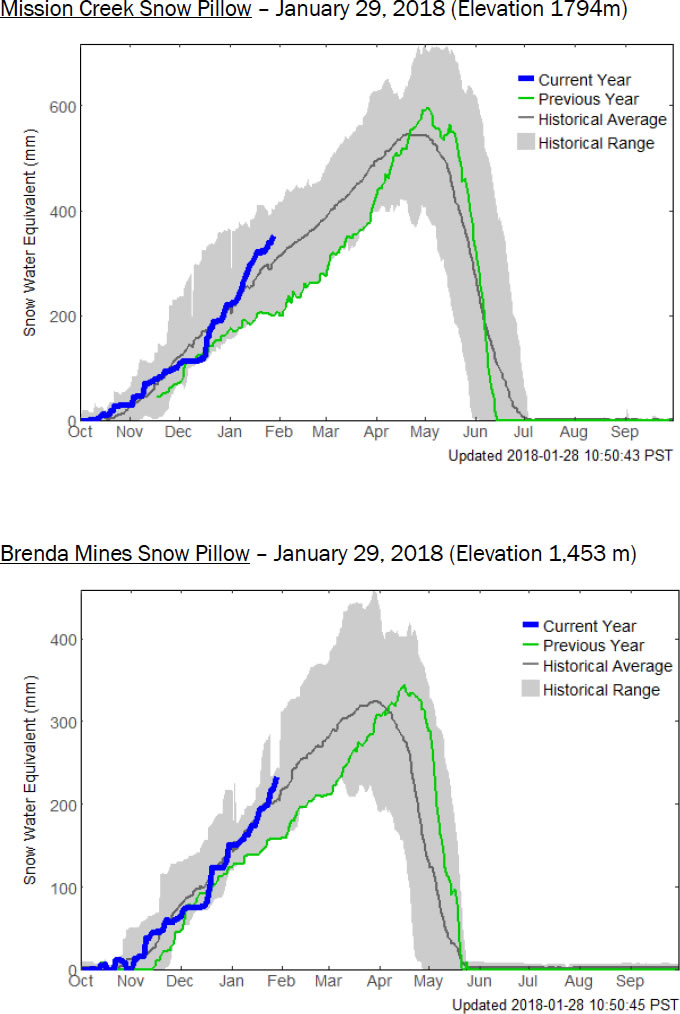 The most recent BC River Forecast Centre bulletin suggests this is an average winter for snow across the province. On January 15, 2018, the Okanagan snowpack was estimated at 97% of average.
NOAA continues to predict moderate below normal temperatures through April 2018 (Map 1, below). They also forecast above normal precipitation (Map 2, below), consistent with ongoing La Niña conditions. During La Niña, B.C. is typically colder and wetter than normal.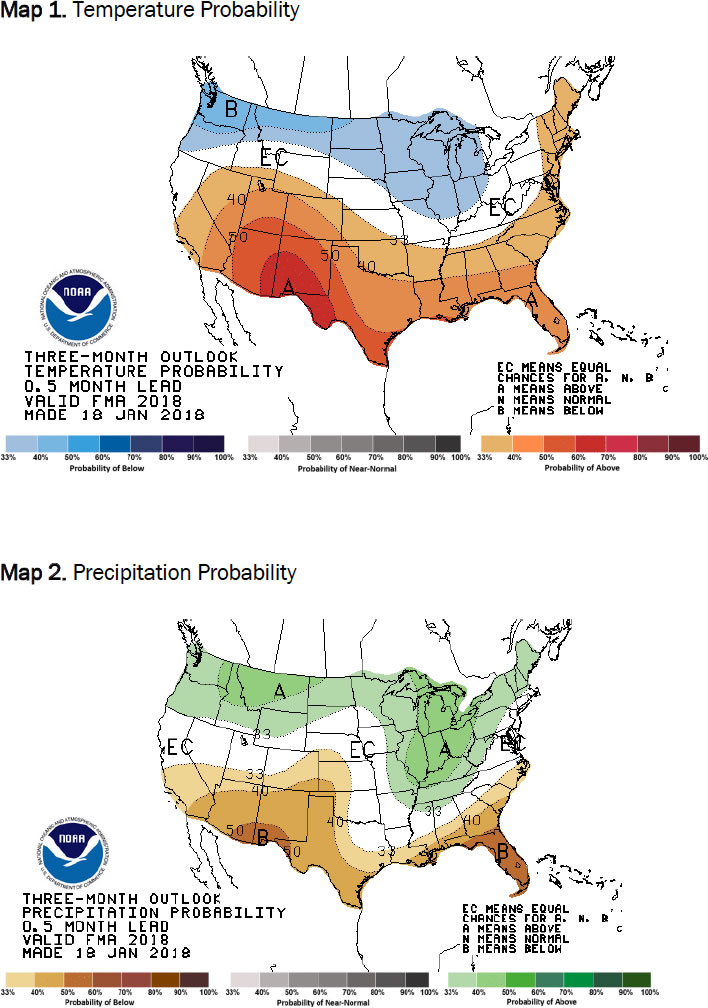 Long-term Changes in Snowpack
The province has information on their website (http://www.env.gov.bc.ca/soe/indicators/climate-change/snow.html) about the long-term trends for snowpack in B.C. This has a number of
implications, given that most of our storage and water management structures were built mid-20th Century. The assessment was conducted by the Pacific Climate Impacts Consortium using data from the Province of British Columbia.