As of February 22, 2020, Mission Creek's snow pillow is at 144% of normal for this date, and Brenda Mine's snow pillow is at 102% for this date. The Okanagan snow basin index (as of February 1) was 128% for the watershed. Last year at this time, the snow pack was at 80% of normal. Typically, the
snow pack doesn't peak until late April, so there is potentially quite a bit more snow to come.
The province is currently drawing down Okanagan Lake levels through releases into the Okanagan River channel, in anticipation of a larger than normal freshet. The likelihood of flooding increases with a higher snow pack, but many other factors determine whether flooding actually occurs. If the
snow melts slowly, it is much less of a problem. Hot weather, causing rapid melt, and rain-on-snow can both influence the scale and magnitude of flood events.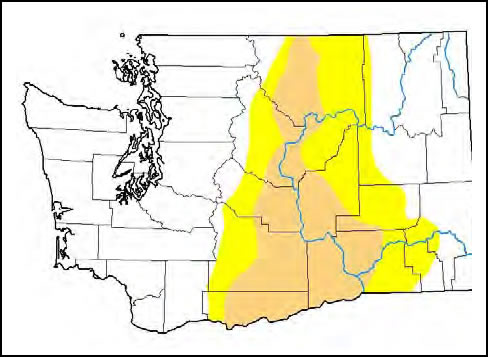 Curiously, the US Drought Monitor (pictured to the right) still considers Okanogan County to be "Abnormally Dry"/ in "Moderate Drought."
Mission Creek Snow Pillow – February 25, 2020: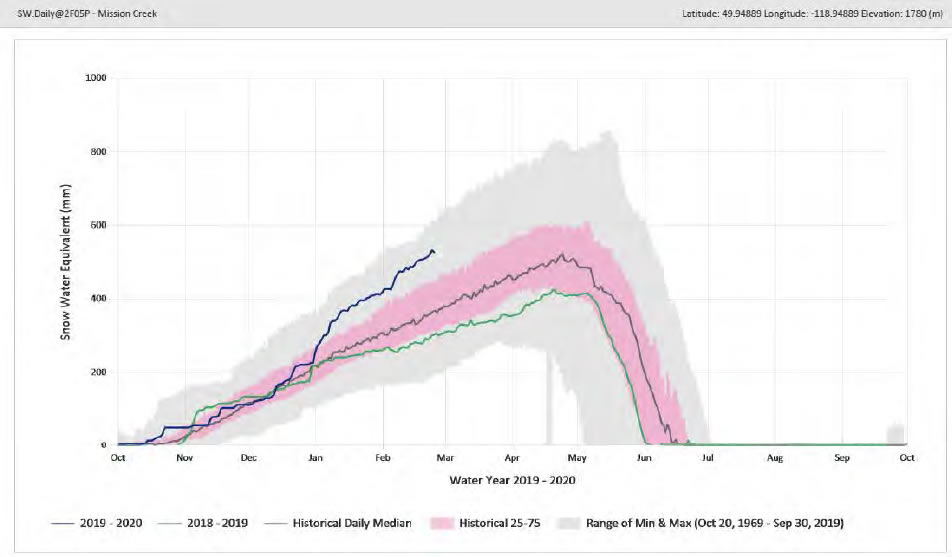 Brenda Mines Snow Pillow- February 25, 2020: