The BC River Forecast Centre's most recent biweekly snow conditions commentary (February 15) finds the Okanagan's snowpack to be slightly above normal (104%) compared to the long-term median.
The next official snow report, which takes into consideration the snow pillow data as well as the manual snow surveys, will be published on March 8th.
Releases from Okanagan Lake have kept the lake level near the target range, but the province is poised to increase release rates to accommodate a forecasted larger-than-normal freshet.
There is a good media article on the province's new inflow models (see link here).
Mission Creek snow pillow–elevation 1780m. Current year given in dark blue.Water year data prior to January 13, 2023 is erroneous.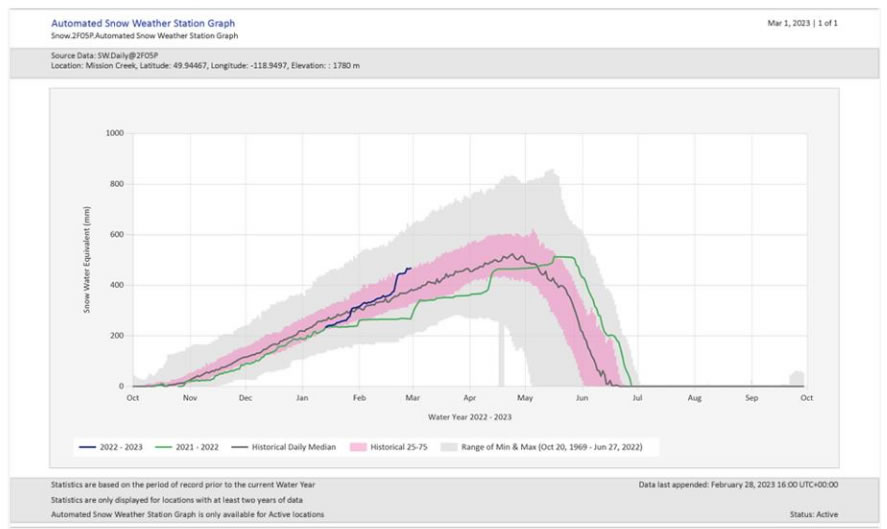 Brenda Mine snow pillow–elevation 1460 m. Current year given in dark blue.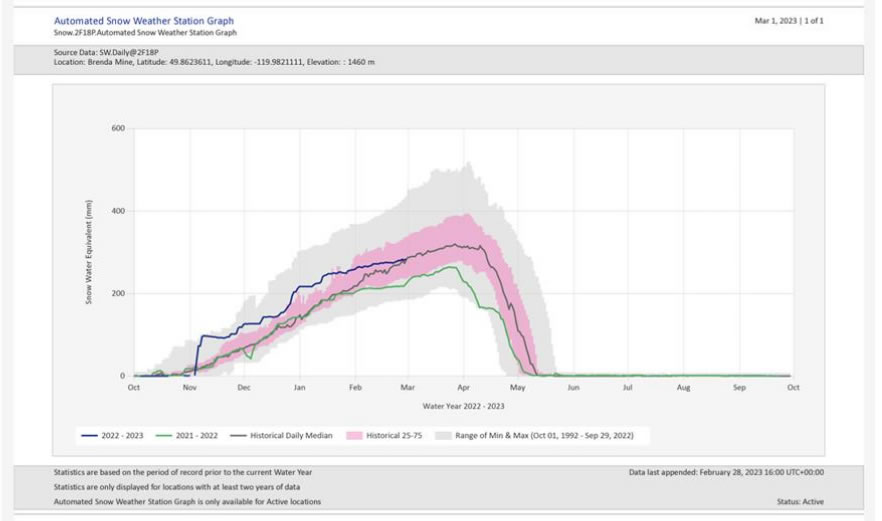 Silver Star snow pillow–elevation 1840 m. Current year given in dark blue.