Water is one of the most precious and important natural assets in the Okanagan Basin. Climate change models indicate that future precipitation levels in the Okanagan will be more variable – with an increased probability for more frequent water limited years. The most important contribution the OBWB can make in the next decade is to help local governments prepare for the impacts of population growth, development and climate change on water supplies.
Drought conditions (including low streamflows, reduced precipitation, and warmer temperatures) will impact Okanagan communities in many different ways. In the Okanagan, like many places in the world, during water limited years often the issue can be managing water resources, more so than water scarcity.
"If we knew with certainty that the Okanagan will face an Australian-like drought in the next five years, what management tools would we need to develop to best handle the crisis?"  – Dr. Anna Warwick Sears, Executive Director, Okanagan Basin Water Board
This important and pressing question was explored at the Okanagan Drought Planning Workshop, held in Kelowna on July 23, 2009, where participants had an opportunity to discuss tools, policies and management techniques applicable to Okanagan water utilities. Furthermore, the workshop provided an opportunity to discuss and identify collaborative projects that may be implemented on an Okanagan Basin level.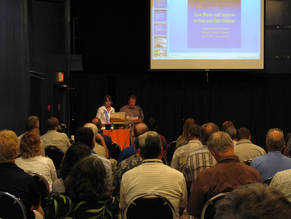 The workshop included the following presentations: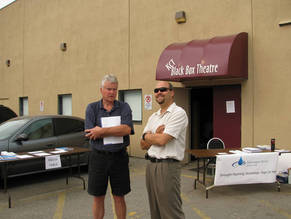 Living Within Our Means: Recommendations for Drought Proofing the Okanagan, is a document prepared by OBWB staff that summarizes the July workshop, identifies drought planning tools and resources, and provides "drought proofing" actions that can be taken by government, water purveyors, and the OBWB.
The Dealing with Drought: A Handbook for Water Suppliers in British Columbia is an important provincial resource that provided the foundation for the workshop and the Living Within Our Means document. It provides proactive drought management goals to help prevent the onset of drought conditions and assists and supports water suppliers with assessing, planning, and responding to drought conditions and coordinating internal and external communications.