All of the snow pillow measurement stations show that the snowpack has now melted, and the freshet should now begin to subside.
It will take some time for the high water levels to clear the system.
Real-time hydrometric data for Okanagan Lake at Kelowna – June 29, 2020
The province continues to draw down Okanagan Lake with releases into the Okanagan River channel.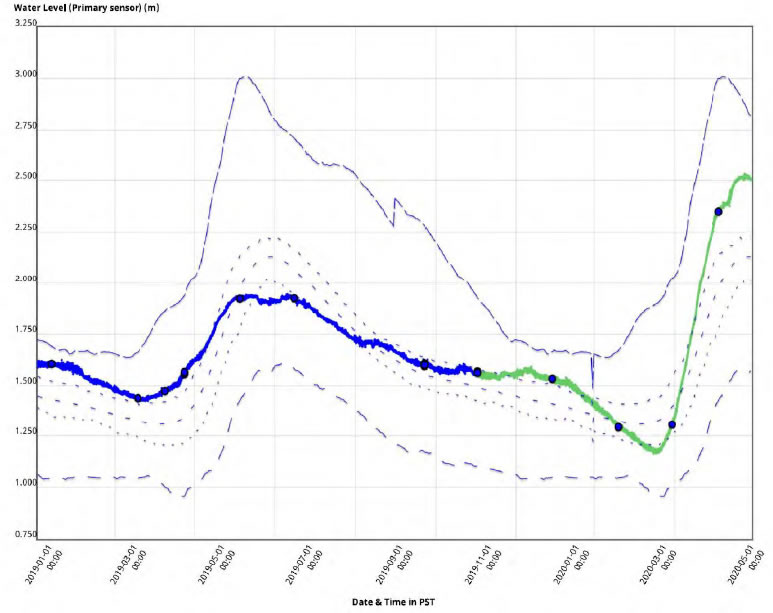 Osoyoos Lake Levels – June 29, 2020
Osoyoos Lake levels are also beginning to fall.
This is primarily due to the reduction in flow from the Similkameen, allowing water to flow more easily out of Zosel Dam in Oroville.