It's shaping up to be a dry year, as predicted.

As of May 30, 2019, B.C.'s drought map indicates Drought Level 2 for the Okanagan.

B.C. is starting to organize drought response teams across the province.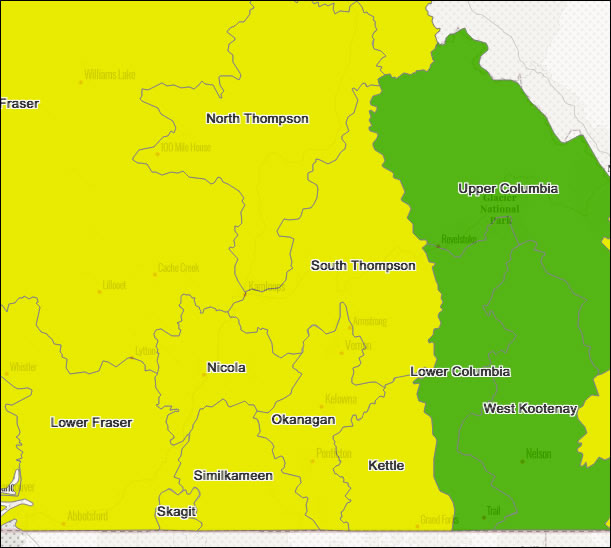 Drought conditions for Washington State (most recent regional prediction available): Okanogan County is in a Moderate Drought condition, and the governor expanded the state's drought declaration to cover large portions of the state. This includes the southern half of the Canada/U.S. Okanagan/Similkameen Basin.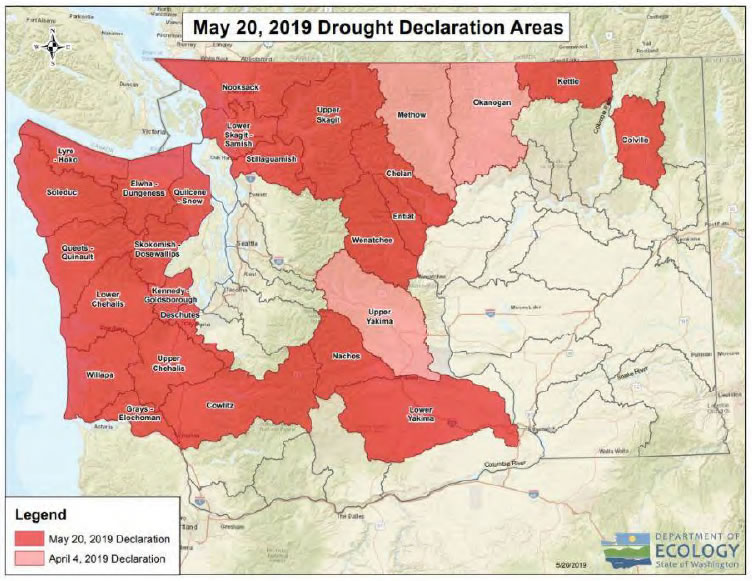 Mission Creek Snow Pillow – May 27, 2019 (Elevation 1794m):
This graph shows the melt is almost complete and that the overall snow pack was below normal.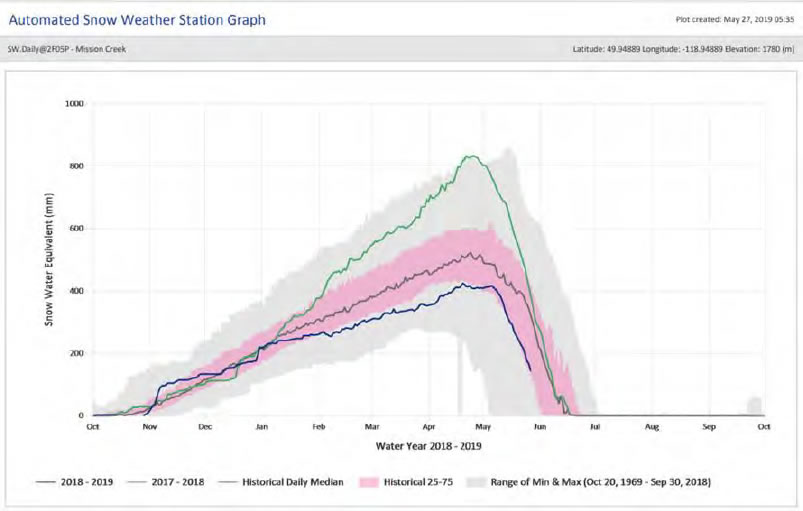 Brenda Mines Snow Pillow – May 27, 2019 (Elevation 1,453 m):
This snow pillow shows that the snow is melted from the mid-elevations, and the total for the year was well below normal.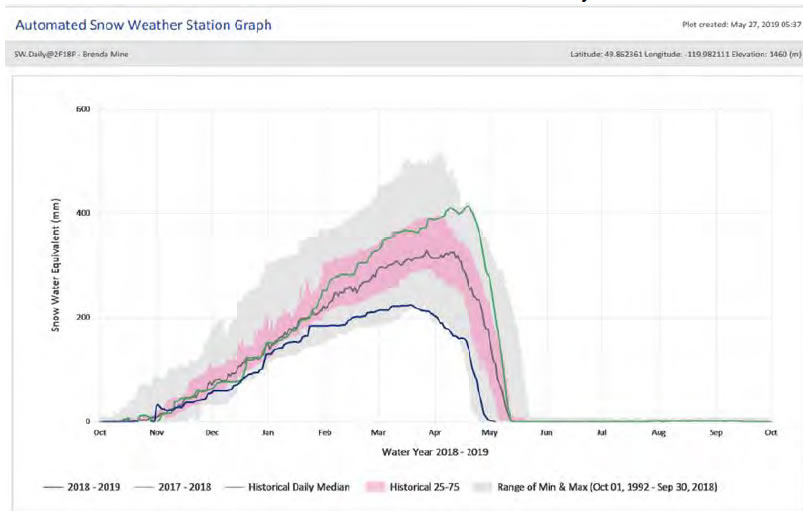 Osoyoos Lake:
Osoyoos Lake did not meet the April drought criteria for declaring a drought, but the operator is holding near the maximum allowable amount for this season. Shaun Reimer, the operator of the dam in Penticton, is holding back releases from Okanagan Lake to try to capture as much as possible before he has to raise outflows in the summer for fish, irrigation and other uses.