All of the snowpack melted from the mid-elevation Brenda Mines observation station on the west side early in May, but there is still a very significant snowpack in the Mission Creek drainage which means there is some ongoing risk of high water downstream.
There is also significant snow in the northern end of the valley.
Mission Creek snow pillow – May 26, 2020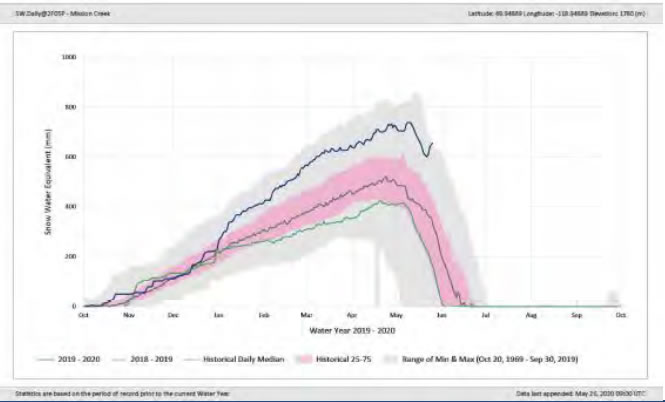 The province continues to draw down Okanagan Lake level releases into the Okanagan River channel. The chart below shows the influence of the rapidly-melting above-average snowpack on the level of Okanagan Lake.
Provincial staff have ramped up the rate of release into the Okanagan River channel, to reduce the rate of increase in the lake level.
At this time, the water is flowing into the lake faster than can be released at the dam, causing the lake level to rise.
Real-time hydrometric data for Okanagan Lake at Kelowna – May 26, 2020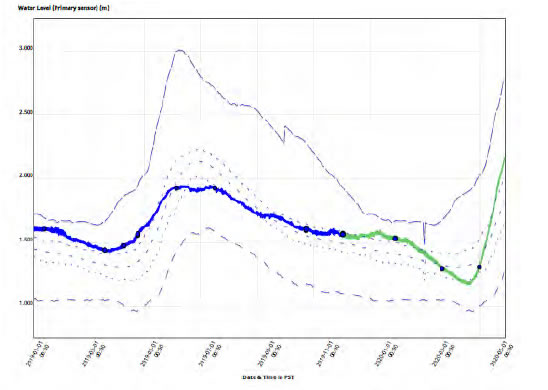 Seasonal Forecast: June -August
The most recent seasonal forecasts are from National Oceanic and Atmospheric Administration in the U.S. They continue to suggest that the summer will be warmer and drier than normal.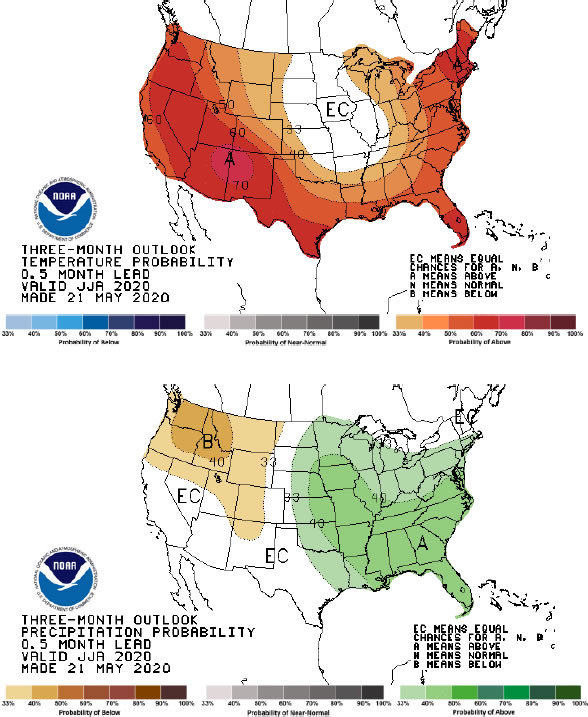 Drought Projections:
The drought monitor for Washington State (and the Okanogan County) continues to project a hydrologic drought this summer. For us, this signifies that we may experience lower rainfall and drier soils than normal, especially in the southern portions of the valley