The Okanagan had a very quick turn-around from spring to summer, with a swift and early snowmelt.
Globally, we are now in an El Nino cycle, which for B.C. means warmer than average temperatures. We can only hope for a mild fire season.
The following graphs were created by staff from Environment Canada to update the International Osoyoos Board of Control. The Board of Control is interested in Okanagan Lake because it has so much influence on Osoyoos Lake.
Okanagan Lake inflows, showing the earlier and higher than normal freshet.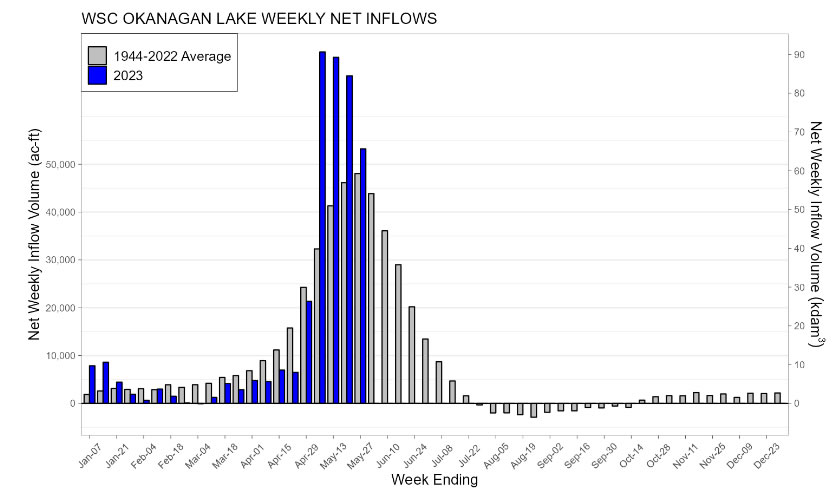 Okanagan Lake appears to be leveling off at near-normal height this year.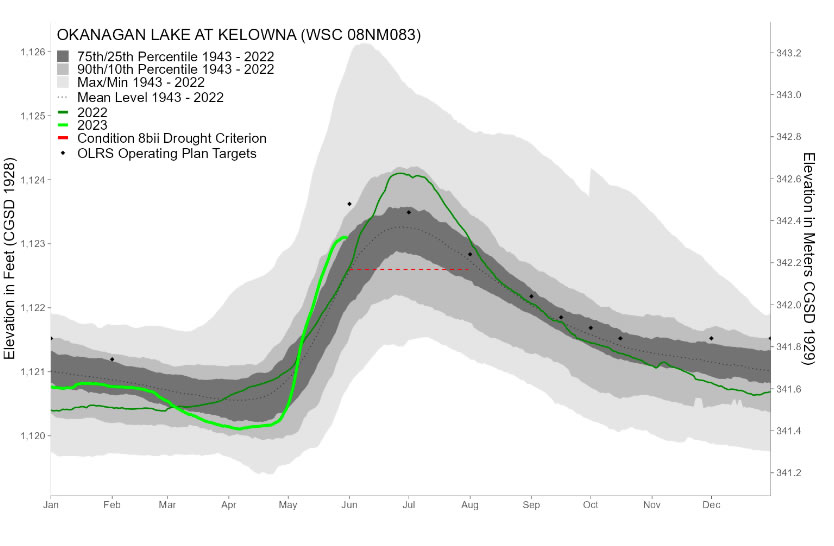 As we saw with the inflows graph, the snow melted earlier than normal at the Mission Creek snow pillow.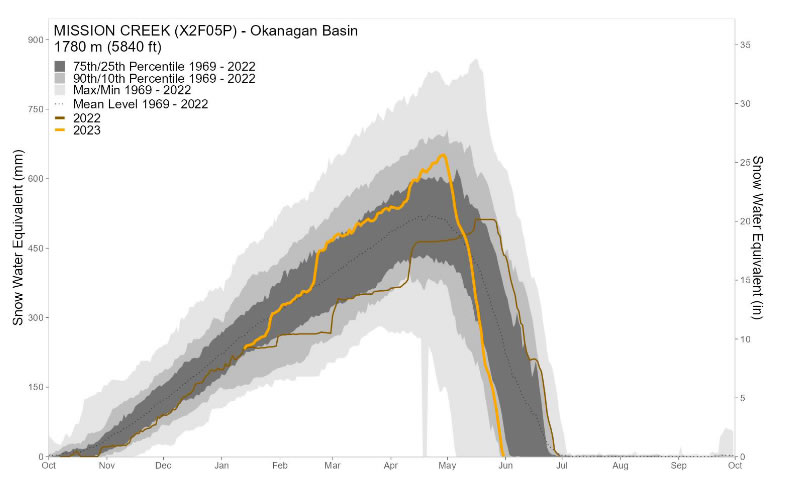 Brenda Mine's snow pillow also shows an earlier than normal melt.