Kelly Terbasket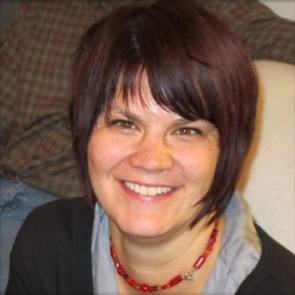 As a Syilx woman living in the beautiful Similkameen Valley, home of her family for generations, Kelly's close connection to this ancestral place has been a source of strength for her life and her work. It has been a special environment to raise her two daughters. Kelly's long history of grassroots work over the past 20 years includes successfully managing community development projects at the local, provincial and national level—working in curriculum development, research, early childhood development, consulting, mentorship, filmmaking and event coordination. Her passion for empowering others through coaching has taken Kelly to aboriginal communities all over B.C. She loves to share transformational tools through workshops, on-line, and in one-on-one sessions. Her facilitation style reflects how she values fun, interactivity and meaningful personal connections.
"I am Okanagan First Nations and have been working for over 25 years in grassroots positions, so I have experienced first-hand the critical needs, gaps and challenges to addressing the complicated and overwhelming issues we face. There are too many youth programs where the youth are bored and disengaged and not taking in the important information that is being shared with them. This is especially disheartening when it comes to the transference of culture/language, because we have limited time with the elders and traditional knowledge keepers, and our languages are on the brink of extinction. Staff who are delivering these programs need skills and tools to bring an engaging and empowering process to the youth.
I passionately believe that the IndigenEYEZ model has a huge potential to engage, inspire and mobilize positive social action in our youth and in our communities."
---
Aaron Noel Derickson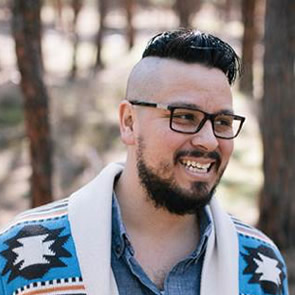 Aaron is a proud Syilx Father of two beautiful baby boys, a husband to Catherine, a mentor to youth in the Westbank First Nation community and within the Okanagan-Syilx Nation, a self-proclaimed comedian and a dedicated community leader.
As a consultant with over 16 years of experience in facilitation and public speaking, Aaron has served the Syilx nation in educational endeavours by contributing meaningful programming and workshops.
He currently has two University degrees from UBC-Okanagan, a Bachelor of Arts, with a history major and a French minor, and a Bachelor of Education in French.
Aaron is currently pursuing his Ph.D at UBC Okanagan in Interdisciplinary Graduate Studies, where he is employed in multiple research positions. His research entails Leadership and Governance from a Syilx perspective, based on Ceptiklw (oral legends). He believes that by living out the principles found in oral traditions, the Syilx can revitalize their communities.
---
Kathy Porter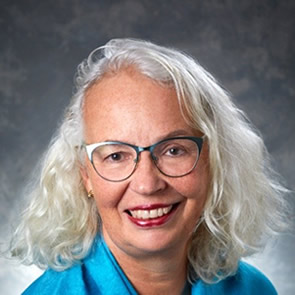 An immigrant from California, I work across national and regional borders to connect people, their ideas, and energy. My vision is a community working collaboratively, joyfully, and resolutely to promote social justice. To be closer to the land, I moved from the coast to the North Okanagan Shuswap where I designed and built a house. Currently, I consult as a mediator and regenerative designer in BC and am pursuing a Master of Design at the Ontario College of Art and Design in Toronto.
"I am passionate about the synergy that occurs when concerned citizens come together to wrestle with real world issues. Collaboration is not only possible but can occur when people are willing to listen deeply, tap into their innate knowing, evaluate options fairly, and maintain a sense of curiosity about the other perspectives at the table."
---